Ezechiel House
---
Our parish fosters vocations to the priesthood and religious life, especially to the Priestly Fraternity of St Peter. Our community supports Ezechiel House – the FSSP's Sydney novitiate for the formation of first-year seminarians from Australasia.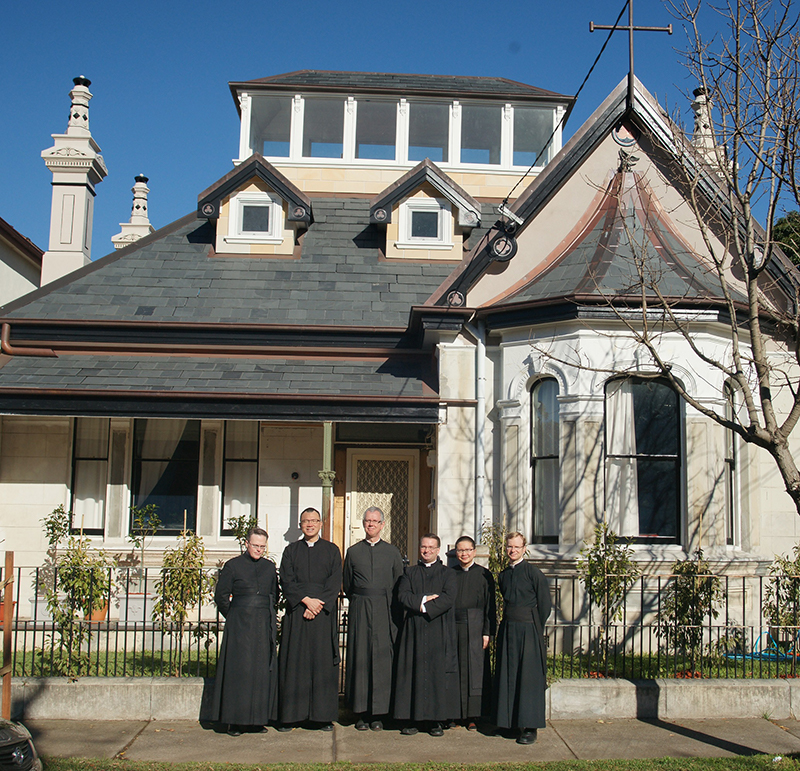 The Fraternity of St Peter has two major international seminaries: St Peter's in Wigratzbad, Germany, and Our Lady of Guadalupe in Nebraska, USA. In 2004, the Fraternity also founded the Ezechiel House Novitiate in Sydney, where young men from Australasia can complete their first year of studies (year of spirituality), before taking philosophy and theology in one of the major seminaries.
Young men from Australasia who are considering a vocation to the Fraternity are encouraged to contact us to arrange a visit to Ezechiel House during term time (September — June). This will allow them to see first-hand the daily life of our seminarians and will also provide an opportunity to speak with the Director of Novices, Fr Duncan Wong FSSP.
Please contact us using the following details:
Fr. Duncan Wong, FSSP
Ezechiel House Novitiate
44 West St
Petersham NSW 2049
Australia
Ph: +612 9572 9694
E-mail: ezechiel@fssp.net