Fraternity of St Peter
Adult Education
---
The Fraternity of St Peter is dedicated to the education of the faithful according to the light of the Church's Common Doctor, St Thomas Aquinas.
The Fraternity began an adult education program in 2005 with classes in philosophy and sacred theology.
The classes are open to all seeking to deepen their knowledge of the deepest truths of faith and reason.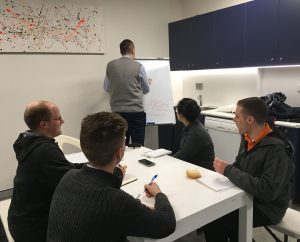 Location
John Berne School – At the end of Charles O'Neill Way off Thomas St, Lewisham
Classes for 2023
Latin Classes with Mr. Peter Kalina
Latin for Beginners : 6:00 pm to 7:00 pm.
Latin for 2nd Year : 7:00 pm – 8:00 pm.
Advanced Catechetical Formation for Adults With Fr. Noel Soares
7:15 pm – 8:15 pm.
For those who wish to attend, please RSVP Fr Noel Soares at frsoares.fssp@gmail.com
First Term begins on March 1 and continues every Wednesday until March 29.
---
Fees
Classes are free but donations accepted. Donations are forwarded to the John Berne School for the use of the facilities and the costs of running the program.
---